Welcome to the Alaska Outdoors Supersite Online Store!
Whether you're planning an Alaska outdoor adventure, or are an old hand just looking for a good deal on the best gear, we can help! We've got the books and videos, maps, fishing tackle, hunting gear, camping equipment, and outdoor clothing you need, plus much, much more! Regardless of your area of interest; Alaska hunting, fishing, hiking, rafting, skiing or whatever else, there's something here for you.
---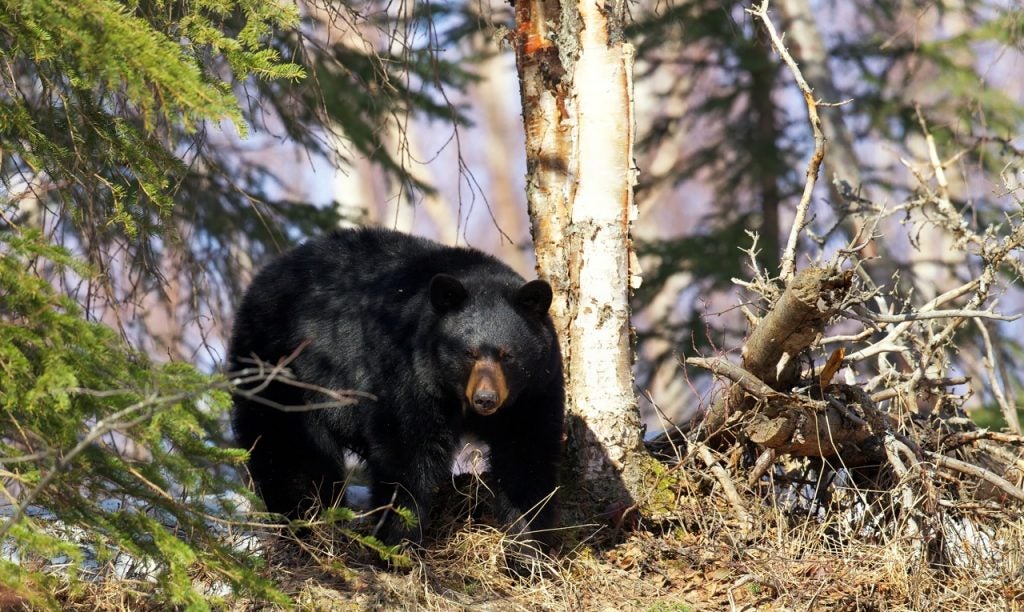 Gear up for Spring Bear!
The days are getting longer, and the sun finally feels warm again. Time for getting your gear together for your spring bear hunt! We've picked out a few items you might need this time around. Joe Want's outstanding instructional video, "Success in Brown Bear Hunting" is a must-have for all bear hunters. Filled with tips and practical, real-world suggestions gained from over 40 years of guiding experience, this seminar will certainly improve your understanding of how to hunt bears in Alaska. We've tossed in a Duramesh bear target, so you can practice, along with a selection of reasonably-priced Vortex binoculars. Good optics are essential on any Alaska hunt. You'll need a light-weight stove to carry in your pack; a hot meal or drink will keep you on the spotting hill longer and increase your chances of success. Jetboil remains a popular brand, and their Micro-Mo Cooking System is an excellent choice. A reliable GPS with Alaska hunting maps is also a valuable resource. The Garmin Montana 610 allows you to use the Alaska hunting maps chip, and it also offers a touch screen, a barometric altimeter, a three-point compass, wireless data sharing, operates on either rechargeable li-ion or AA batteries, and can be either hand-held or mounted on your snowmachine. Regardless of where you're going, you need good synthetic or wool-synthetic blend socks. The Smartwool Hiking Crew Sock is an excellent choice that will keep you warm without being too heavy. If you need to upgrade your tent, the Arctic Oven 12 is an unbeatable roomy base camp tent that will accommodate a light-weight stove, two hunters on cots, and will still leave you some room to move around. The built-in vestibule provides an enclosed porch to store firewood and gear. It's an excellent choice for spring camping when you can experience an unexpected snow storm. Finally, a durable set of synthetic long underwear is a vital piece of gear for spring bear hunts. The Arc'teryx Delta AR Zip-neck thermal top is the ultimate in comfort, warmth, and versatility. While you're hiking, unzip the neck area to cool off. When you're on the spotting hill, zip it up to retain heat in your neck area, and hunker down. If it's warm outside, you can lounge in the sun while wearing it as your top layer.
Whatever your needs are for spring bear, you'll find it here in our store!


---
Hi, this is Michael Strahan. I'm the owner of this site, and I want to welcome you aboard! I have over 30 years of experience in the remote reaches of Alaska, both as a commercial big-game hunting guide and a recreational user of Alaska's outdoor resources. We hope you enjoy the store; our product recommendations are based solidly on field use in the harsh, demanding conditions only Alaska can offer. Our site has a team of very experienced product reviewers who put these products through the paces in Alaska field conditions, and we won't recommend anything we wouldn't use personally.
---
Store Categories